Ale Works proudly partners with over fifty farmers, ranchers, and culinary artisans to offer locally-sourced, sustainably grown produce, pasture-raised meats, herbs, mushrooms, and locally crafted cheeses.
Curbed only by the length of the Montana growing season, our commitment helps limit our food miles from pasture to plate.
Since 2013, we've proudly served only Montana pasture-raised beef burgers, sourced exclusively from a cooperative of family ranchers, and since 2010 partnered with Matt & Jacy Rothschiller, organic family farmers just down the road from us at Rocky Creek Farm.
Supporting local, sustainably grown, handcrafted products serves our guests and helps our local artisans and land stewards thrive doing what they love, preserving our rural Montana landscapes and way of life.
Below are links to all our valued local suppliers and partners. Check out their websites to learn more!
Gallatin Valley Botanicals
Ale Works has partnered with Matt and Jacy Rothschiller of Gallatin Valley Botanicals since 2010, when we first invested in the family's organic vision at a key moment when expansion capital was needed.
Our first initiative – Cash for Carrots – helped Matt & Jacy purchase farm equipment. They paid us back in veggies. The collaboration earned Ale Works an EcoStar award in 2014.
When we stepped up to help the family purchase neighboring Rocky Creek Farm in 2018, they increased their acreage manyfold, ensuring the longevity of an organic family farm just 3 miles outside busy downtown Bozeman.
Our Gallatin Valley Salad is one of our most popular menu items, with toppings that change according to the season, from summer's tender micro greens, snap peas and edible flowers to the hardier root vegetables like organic beets, turnips & baby carrots of fall and winter,
Its always magical to see what 'crops' up and lands at our kitchen door.
Our Homegrown Purveyor Partners
Trevino's Tortillas
Bozeman & Billings, MT
Amaltheia Dairy
Belgrade, MT
Yellowstone Valley Farms
Laurel, MT
Timeless Seeds
Ulm, MT
Country Pasta
Polson, MT
Redneck Sausage
Kalispell, MT
Rockford Coffee
Bozeman, MT
Tumblewood Teas
Big Timber, MT
Wheat Montana
Three Forks, MT
On the Rise Bakery
Four Corners, MT
Montana Natural Pork
Butte, MT
Montana Wagyu Cattle Co.
Belgrade, MT
Gallatin Valley Botanicals
Bozeman, MT
Strike Farms
Bozeman, MT
Bausch Potatoes
Whitehall, MT
Garden City Fungi
Missoula, MT
Pony Produce
Pony, MT
Mountina Cheese
Belgrade, MT
Moss Farm
Rollins, MT
Tucker Family Farm
Victor, MT
Root Cellar Foods
Belgrade, MT
Summit Distribution
Bozeman, MT
Quality Foods Distributing
Four Corners, MT
Lloyd Craft Farms
Worland, WY
Purple Sage Farms
Middleton, ID
M&M Heath Farms
Buhl, ID
Sunnyside Farm
Weiser, ID
Ale Works eliminated commodity burger from our menu entirely in 2013 by forging a partnership with a cooperative of Montana family ranchers who were seeking a dependable, high-volume buyer for their naturally-raised ground beef.
Under the umbrella of the Montana Wagyu Cattle Company in nearby Belgrade, these family ranchers provide our 100% Montana pasture-raised, hormone and antibiotic-free burger – a proprietary blend of 50% Angus and 50% Wagyu (i.e. American Kobe).
The flavor and quality is unsurpassed, derived from supporting small scale producers. Purchasing naturally raised cattle that is processed in-state (just 80 miles away in Butte, MT), further reduces food miles from pasture to plate.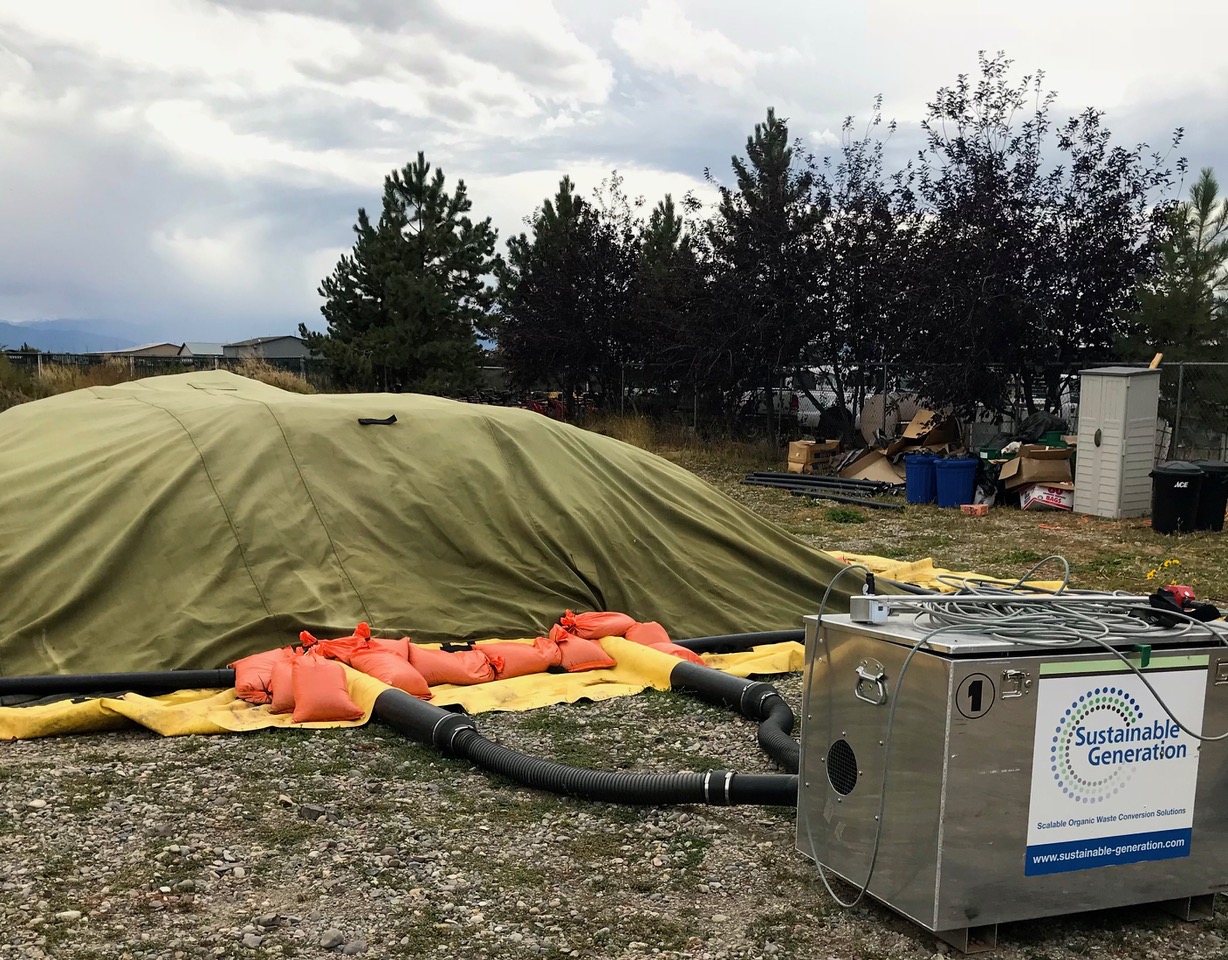 In partnership with Happy Trash Can, Ale Works diverted over a ton of pre-consumer waste from the local landfill in just over a year's time, by transforming it into compost! By 2019, 100% of Ale Works food waste – pre and post-consumer – will be composted, bolstering organic agriculture in the Gallatin Valley. Ale Works is proud to participate in shifting the paradigm to conservation, repurposing, and reuse.
"Walk the Walk" Staff Training
Knowledge of sourcing, sustainability, craftsmanship and food security is an Ale Works point of pride. Every year, our staff tours our partner farms, ranches, breweries, and distilleries to connect our 140-some employees to the artisans who grow, raise and produce what we serve.
The tours, led by the passionate farmers, ranchers and craftspeople themselves, uncover motivations and methods and create a link between us and our passionate local suppliers. Ale Workers are regularly pop-quizzed on what they know and why it matters to us, to them, to our guests, and to the planet.
By investing in our staff, and our valued producers, we contribute to a resilient Montana economy, and ensure a healthy pipeline of people and products into the future.
Walking the Walk feels right and is good business.
Good for the land, good for the community, and good for the spirit!